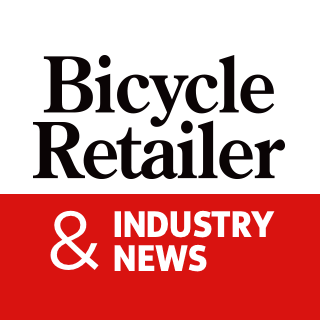 USA Cycling Awards Inaugural Club Safe Sport Program Recipients
COLORADO SPRINGS, Colo. – USA Cycling's new Club Safe Sport program enables clubs to demonstrate their commitment to creating a safe and enjoyable environment for all club members by implementing, enforcing and monitoring USA Cycling's Club Safe Sport program. USA Cycling. The program was introduced in September 2020, with applications being accepted on a semester basis – June and December each year. To receive a Safe Sport level, clubs must demonstrate that they meet Criteria. Clubs are encouraged to join the program and progress to Gold status, which represents the most important steps taken to ensure a safe and enjoyable environment for club members.
Following the first round of applications, USA Cycling is pleased to award Safe Sport tiers to the following six clubs:
Gold
Junior block (Boulder, Colorado)
Silver
GS Andiamo (Redlands, California)
Bronze
Boost CycleSport (Los Angeles, California)
CT Cycling Advancement Program (CCAP) (Middletown, CT)
Downtown Asheville Running Club (DARC) (Asheville, North Carolina)
Jerry Baker Juniors (Redmond, Wash.)
*Click here to see the criteria clubs have met to earn their Safe Sport USA Cycling Club program tier.
USA Cycling encourages parents to seek out the Safe Sport level badge and to consider the safeguards clubs have implemented when determining where to integrate their underage athlete into the cycling community.
If your club is interested in being part of the Club Safe Sport Programthe next application cycle will begin on June 1, 2021. This is a completely voluntary and free program for all US cycling clubs to show a club's commitment to creating a safe and positive environment for members of the club.
Visit USACycling.org for more information on athletes, events and membership programs, and follow @USACycling on all channels for the latest news on Team USA.
For more information, contact Kelsey Erickson at [email protected]
ABOUT CYCLING IN THE UNITED STATES (usacycling.org)
USA Cycling is a proud member of the Union Cycliste Internationale (UCI) and the United States Olympic and Paralympic Committee (USOPC). In the United States, USA Cycling is the national governing body for cycling and oversees the disciplines of road, track, mountain biking, cyclocross and BMX. With a mission to grow the sport of cycling in the United States and achieve lasting success in international racing, USA Cycling supports cyclists at all levels, from those new to the sport and participating in fun rides to professionals. seasoned. The organization not only identifies, develops, and selects cyclists to represent the United States in international competition, but also supports amateur bicycle racing through grassroots development programs and the provision of essential infrastructure to stage events. organized races.
USA Cycling is headquartered in Colorado Springs, Colorado, and will celebrate its 100th anniversary in 2021. In 1921, the organization began as the Amateur Bicycle League of America and evolved into the United States Cycling Federation in 1975 and eventually USA Cycling, Inc. in 1995. USA Cycling's more than 100,000 members are made up of riders and cyclists of all ages and abilities, coaches, officials, mechanics and race directors.