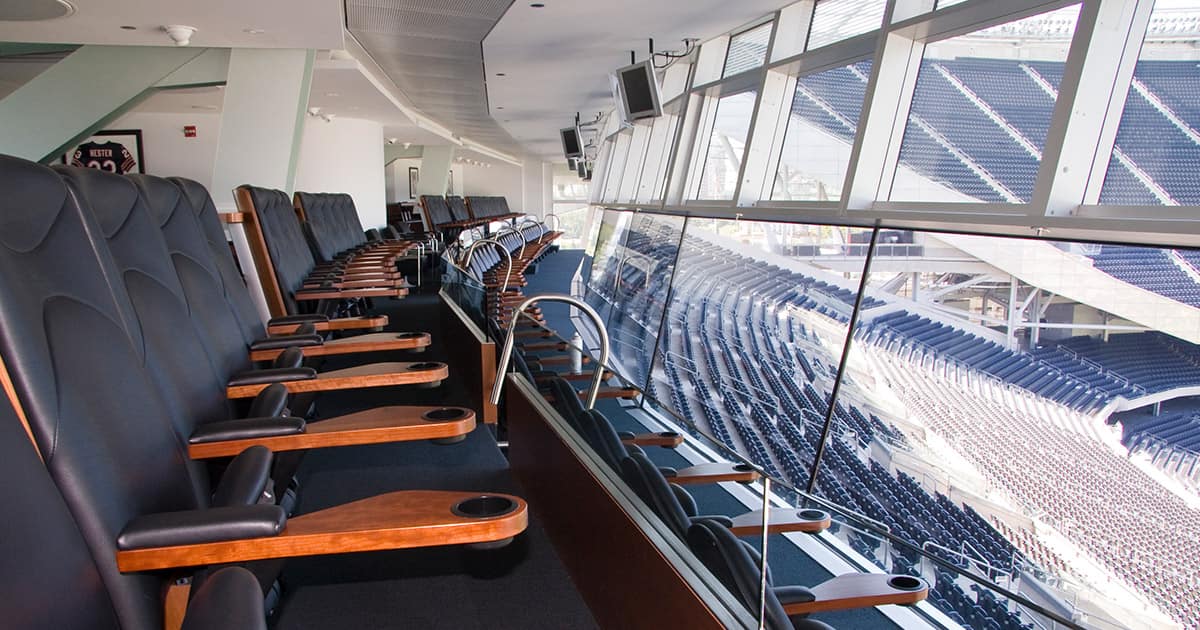 Sports management students team up with Red Bulls to boost sequels
A group of sports management students from Southern New Hampshire University (SNHU) helped improve part of Red Bull Arena as part of a unique experiential learning opportunity.
The students in Dr Mark Hecox The Internship Course worked with New York Red Bulls (RBNY) staff to redesign the premium suites at Harrison Stadium, New Jersey and the club's suite marketing strategy.
"They (followed) a fairly rigorous and rigid project management approach that continued throughout the tenure, but they (had) interactions and deliverables throughout the tenure with the organization," said said Hecox, chairman of SNHU's sports management department.
The students formed two teams, one focusing on the decor of the suite and the other on the strategic marketing plan. The design team researched suites in stadiums around the world, from the New Zealand All Blacks rugby team to the Quicken Loans Arena, among others. The marketing team looked at best practices that teams in other leagues, such as Major League Baseball and the National Football Leagues, use to market sequels to their fans.
"We had to try to find out what these other clubs and organizations are doing to market their suites that the Red Bulls are not doing," said a member of the marketing team. André Pereira.
Taylor HolbrookRed Bulls Marketing Partnership Coordinator, said the project was chosen because Red Bulls are always looking for ways to improve the fan experience at games and create meaningful new opportunities for fans. to engage more deeply with the game. Holbrook said she and her team members were impressed with the students' research.
"I was blown away. They went above and beyond my expectations. Our department was very impressed," Holbrook said. well informed."
Hecox said the experience is valuable for sports management students because it gives them the opportunity to partner with a professional organization and contribute to a project outside of an academic setting. It also strengthens their ability to develop professional skills, such as creative problem solving, team organization, communication and research. It also gives students something tangible to discuss with potential employers once they graduate.
"It's…a portfolio of experiences," Hecox said. "Their ability to relate to real experience provides them with a very powerful communication tool when it comes to interviewing and interacting with future employers."
Chris Floreck, a member of the squad, was able to attend the Red Bulls' home opener during spring break. He said the experience confirmed his choice to pursue a career in sports management. Pereira, who is also a member of the SNHU men's soccer team, hopes to lead Major League Soccer's youth academies in the future.
"They actually want our point of view. We (have) worked, and that actually means something more," he said. "It adds more to what we do. What we (did) could be in the aftermath of the Red Bulls. For us, this is a great opportunity.
Joe Cote is an editor at Southern New Hampshire University. Follow him on Twitter @JoeCo2323.