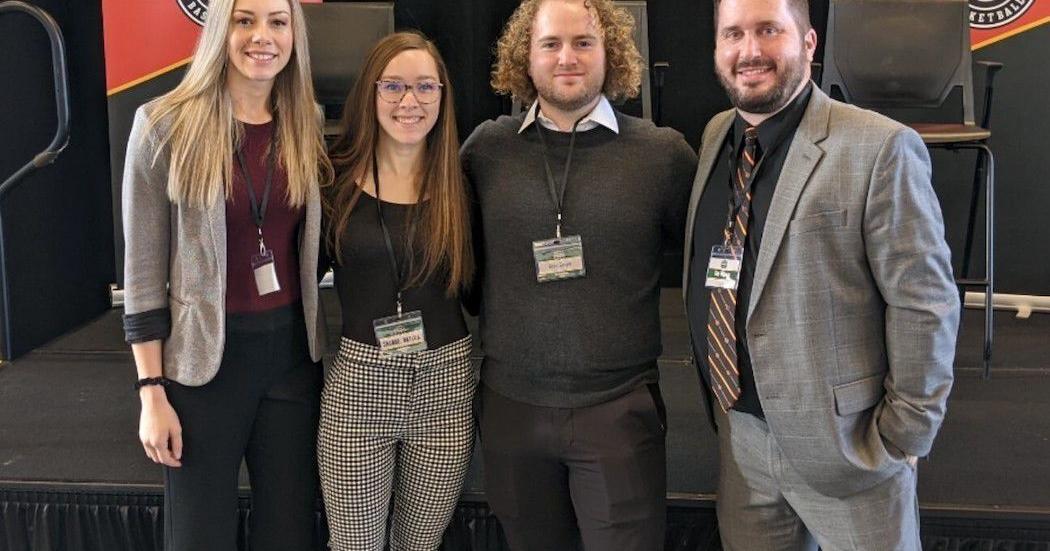 Sports Management Programs at TU Achieve International Accreditation | Education
Two programs at Tusculum University's College of Business have received additional accreditation from an international organization.
According to a press release from the university, the Accreditation Council for Business Schools and Programs recently granted accreditation to the Bachelor of Science in Sports Management and the Masters in Sports Management. Both programs were previously accredited under the university's umbrella accreditation with the Southern Association of Colleges and Schools Commission on Colleges.
"This second accreditation for these programs is a direct result of the hard work of their leaders and faculty members who guided the application through a rigorous process," said Dr. Jacob Fait, Dean of the College of Business. "It will give students even more confidence that Tusculum is the right institution of higher learning to prepare them to serve and lead in the sports industry."
The bachelor's degree prepares students for employment in a range of sports management professions, according to the release. At the undergraduate level, students learn to combine management and marketing principles with elements of sport and fitness. The bachelor's degree is designed to prepare students for jobs in sports management, recreation, athletics, and fitness.
This degree can also allow students to pursue a master's degree in sports management in Tusculum, which is available entirely online and provides additional skills that will be marketable in the job search, according to the release. The master's program is designed to be completed in one year and includes a summer internship or an applied research project.
"Sports management is a growing field and there is a strong demand for qualified individuals," said Dr. Sabrina Reed, Chair of Sport Management Programs and Associate Professor of Sport Studies. "Our expert and experienced faculty have created and refined exceptional programs that meet the needs of our students and the sports industry. We are committed to building strong sports management programs that enable our students to become career-ready professionals.
Tusculum moved sports management programs to the College of Business over the summer. Other College of Business programs have been accredited with ACBSP since 2018.