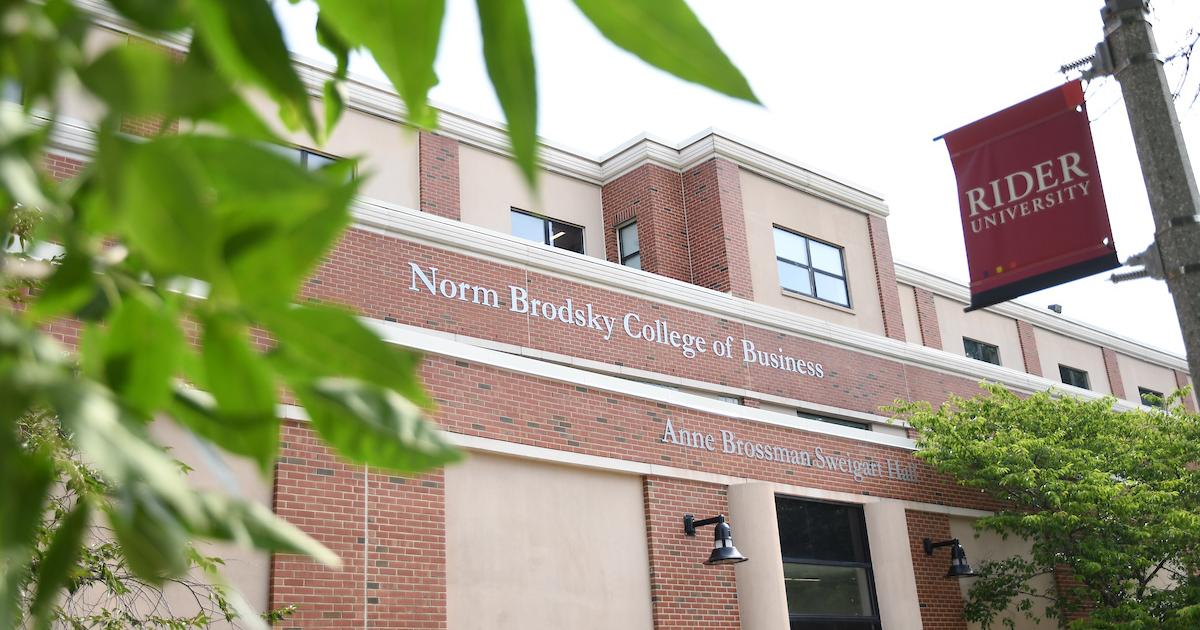 Rider Launches Certificates in Sports Management and Global Supply Chain Management
This fall, Rider will offer two new certificate programs, an online graduate-level sports management certificate and an undergraduate certificate in global supply chain management.
The 12-credit Graduate Certificate in Sports Management is designed to help students enter or enhance their current career in the competitive and fast-paced sports industry. The course focuses on four essential skills in the field: communication, information literacy, analytical and critical reasoning, and ethics and social responsibility.
"The program is highly interactive and based on real cases," says Dr. Lisa Rufer, assistant professor at the Norm Brodsky College of Business. "Students will apply learned business concepts to become effective leaders and decision makers in the sports industry."
The fully online certificate can be completed in one year part-time. Students pursuing a master's degree in business administration or a master's degree in accounting can add the certificate with minimal additional coursework.
The nine-credit Global Supply Chain Management Certificate provides in-depth training in supply chain and logistics, preparing students to thrive in the corporate world.
"Knowledge of supply chain management is now essential for almost every job and role," says Dr. Tan Miller, co-director of the global supply chain management program.
The program consists of a beginner level course and two advanced level courses. The entry-level course will provide an overview of supply chain management at national and international levels, including basic concepts and challenges on the ground. The two additional courses allow students to explore customer and supplier logistics, strategic sourcing and sourcing, the consumer's role in driving supply chain service requirements, or internal company operations. business, which include functions such as manufacturing, warehousing and inventory management.
"The Global Supply Chain Management certificate will prepare students to pursue high-demand jobs in this growing field," Miller said. "He also complements studies in a number of other areas, including business analysis, finance, marketing, accounting, human resources and sustainability studies."
For more information on the Rider Sports Management Certificate, contact Dr. Lisa Rufer at [email protected] or go to rider.edu/sport-management-certificate.
For more information on Rider's Global Supply Chain Management Certificate, contact Dr. Tan Miller at [email protected] or Professor Rob D'Avanzo, Co-Director of the Global Supply Chain Management Program at [email protected] or go to rider.edu/gscm-certificate.