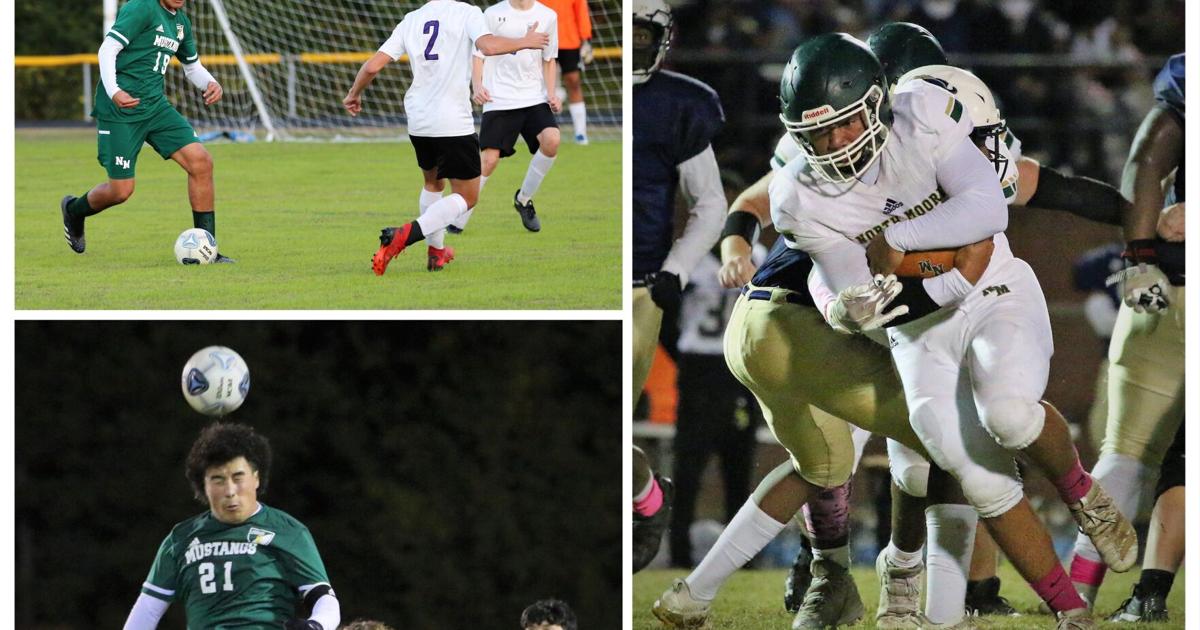 North Moore's not-so-typical dual-sport athletes | Sports
It's not uncommon to see a male soccer player dress up on Friday nights to take care of soccer team duties. Football practice time for these types of players competing for two fall sports at the same time is usually a few minutes at the end of the week to go over the special teams aspect of the game plan.
Then there are the three North Moore players who do more than just throw the ball for kickoffs and convert point attempts after touchdowns.
With the executives to handle the physical demands of soccer, seniors Jovanny Benitez-Cruz, Miguel Lopez and Brian Loza are a far cry from the fall two-sport athlete that many soccer teams share with soccer teams, and vice versa, in their school.
Athletic is one way of saying it, but North Moore football coach Andrew Carrouth has another word.
"They're special," Carrouth said. "These three guys make my jaw drop. I watch them running all over the football pitch and then they show up for us the next day and they're ready to open up for football.
Along with being physical on the soccer field and floating on the soccer field, the Mustang trio also found a way to hone another attribute: balance.
"I try to balance it when the practice goes into another. It can be a bit difficult at times," Benitez-Cruz said. "It's our last year as seniors, so we have to work hard in both football and soccer."
Benitez-Cruz and Lopez play on the Mustangs defensive line, while Loza was a powerhouse fullback who picked up the ball and blocked for the offense.
"We've split training back and forth and sometimes we've had a lot of football games in a week, so we have to balance that and then make time to watch movies and football stuff," Loza said. "It's fun. It's worth the work. You get a two-way reward for doing good with both sports.
These positions are what the trio do for 'the other football', Loza jokingly called it. On the soccer field, the trio lock down the Mustangs' midfield and defense.
With a powerful boot, Lopez also handles kicking duties for North Moore in football and has made his mark honing his onside kicking skills, and also has a 41-yard field goal this season at its active.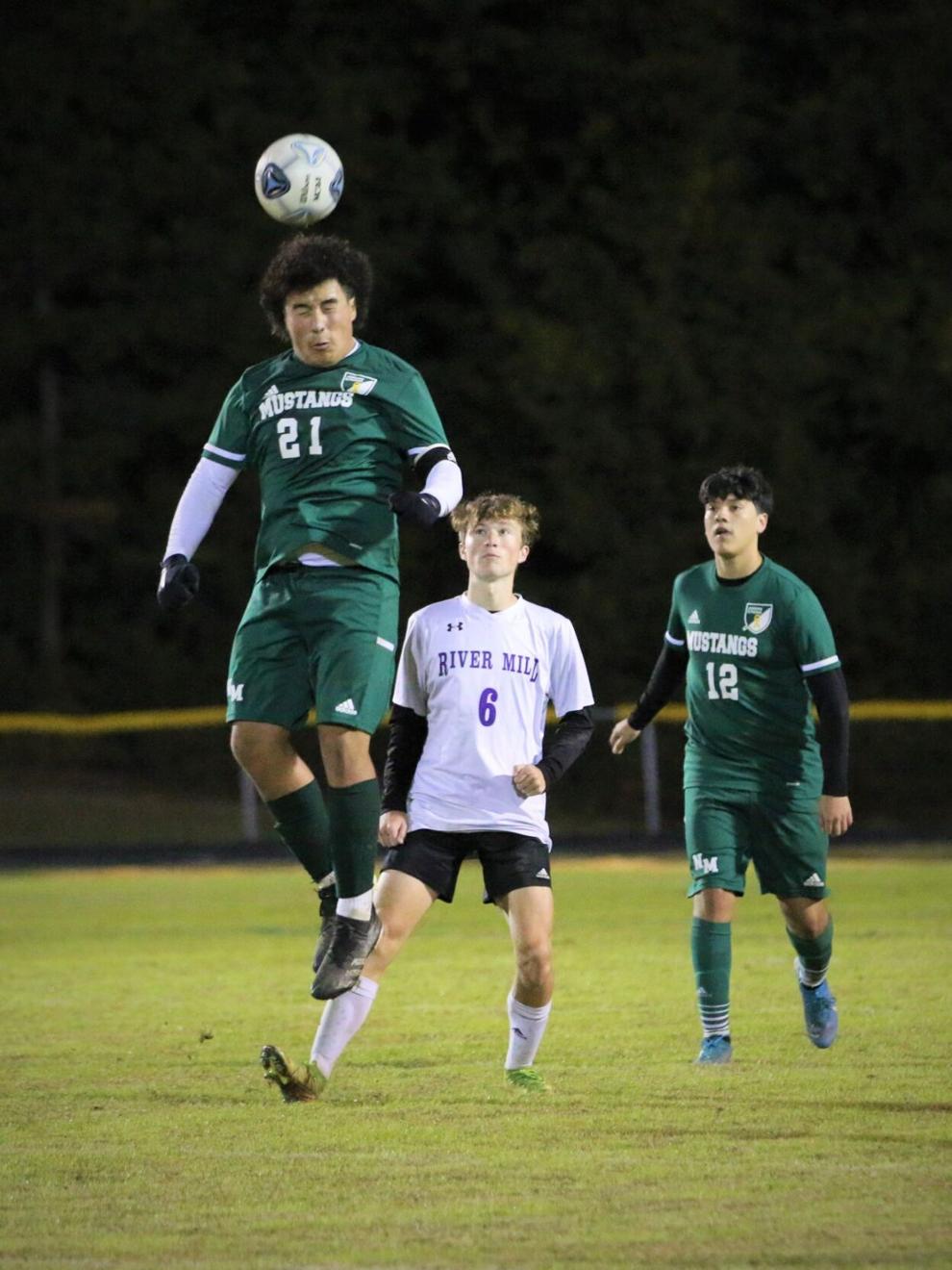 "When you love two sports, you go all the way with both," Lopez said. "It's a memorable senior year for sure."
The memorable senior year is also historic for all three athletes, playing their own part for the men's soccer team that qualified for the regional semi-finals last week against Rosewood, and the soccer team that is still alive in the third round of the state playoffs.
"They are excellent students and they are also excellent athletes. I usually have to share training with the football coach and I see that whether it's football or soccer they always try to give 100 per cent," said the boys' football coach Luis Peralta. "I told these guys, especially because they're seniors, it's their last year and they really have to try hard. Not only are they showing commitment, but they're also showing leadership from the three of them."
The understanding nature of the two coaching teams allows both teams to share talent for football matches played Monday through Thursday and football on Fridays.
The second year was when all three were on the same football roster, which is when Carrouth was hired to lead the program.
"One of the things that's special to me about North Moore is that a lot of other places make sure you specialize and try to stick with one or the other," said Carrout. "Here, we encourage them. I'm perfect for sharing them with football. I will share them with anyone because I want our kids to earn as much as they can so I can help North Moore as a school.
Lopez and Loza had pre-high school football experience, while Benitez-Cruz was talked into playing by former North Moore assistant coach Ryan Giggey.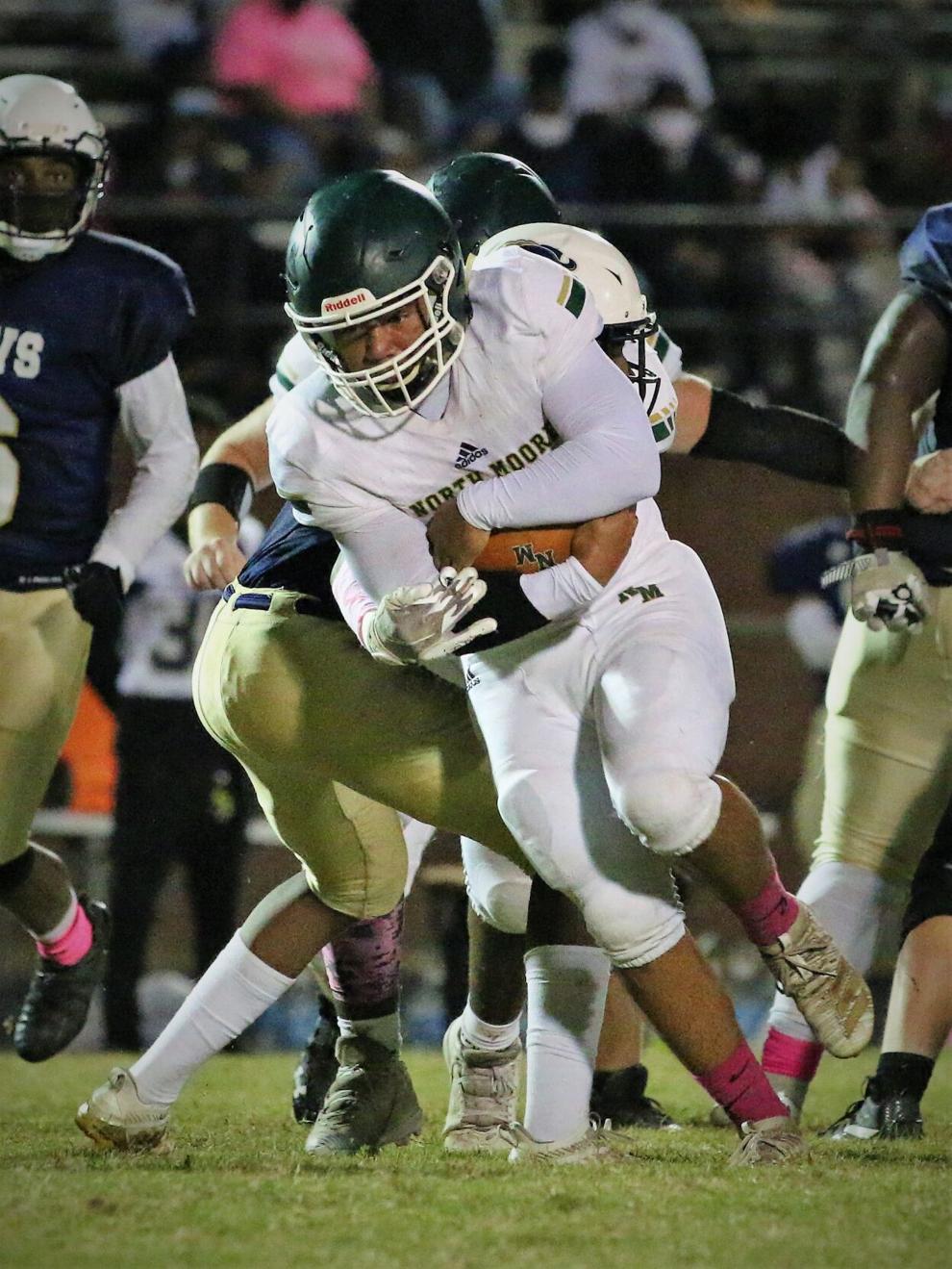 "He was like, 'You should be playing football. You'll be good at it. I went to spring training and I liked it,'" Benitez-Cruz said. played football and I got into it."
"Going hard" continues for all three players on the football and soccer field, and now the Mustangs are reaping the rewards of the work these three contributed to the team as a whole during their senior year of high school.
"It's rewarding and a great way to end your senior year successfully both ways," Loza said. "It's not easy, far from it. You still have to factor in schoolwork and all that, but it's worth it at the end of the day.