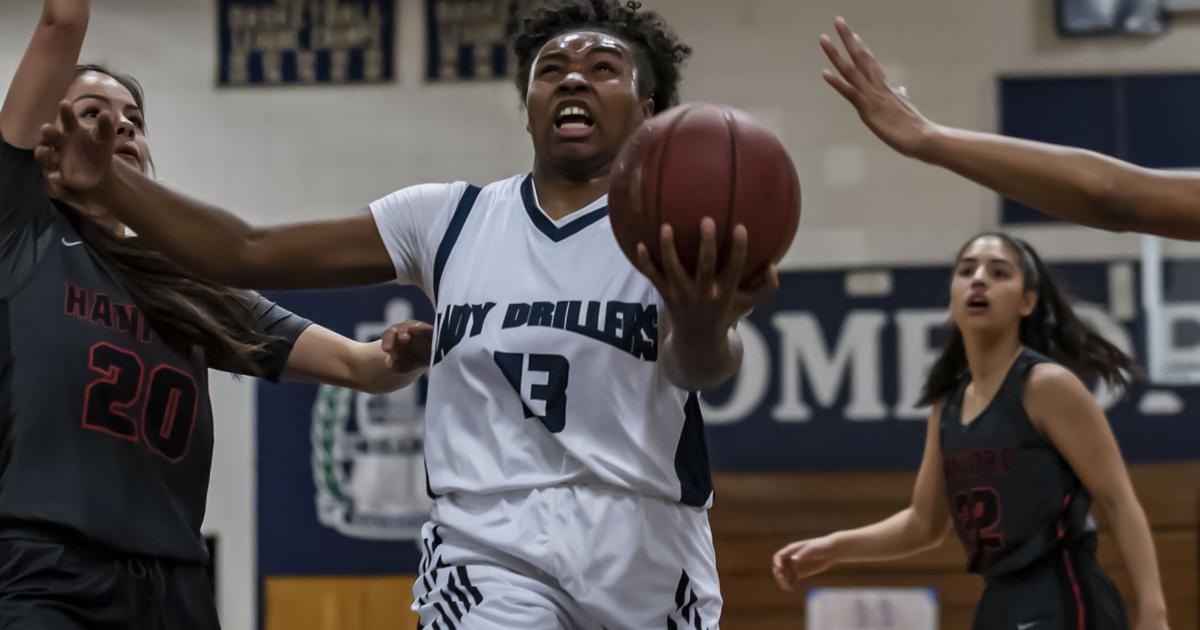 Multi-sport athletes will be tested in modified high school sports seasons | Business
Let the conversations and debates begin.
After weeks of deliberation, the California Interscholastic Federation unveiled its plans on Monday to bring sports back to high school for the next school year.
It's not perfect — not by a long shot — but assuming the COVID-19 pandemic cooperates in the coming months, Kern County residents can ring in the new year with high school football.
This news is welcome to most, but not a surprise either. It was expected that fall sports would be moved to January, and at the right time, the CIF announced that football, volleyball, cross country and water polo should start training in mid-December, with seasonal openings scheduled for either the end of the year or the first week of 2021.
But the plan has its share of wrinkles that could prove problematic for high school athletics, especially during its "spring" sports season.
With the aforementioned sports running through March, the remaining 12 sports run concurrently from late February and mid-March through late May and mid-June.
Basketball, baseball, softball, wrestling, track and field, soccer, tennis, golf, swimming and diving and competitive joy will all play at once in the spring.
This schedule obviously hits multi-sport athletes hard, where the merging of winter, spring and some fall sports could create a logistical nightmare for everyone involved.
"There's nothing stopping a student-athlete (from playing multiple sports) except there's a limit on the number of hours per week they can train or compete," said commissioner Ryan Tos. of the central section. "In theory, it's a bit crazy, but maybe a student could play baseball, do athletics and swim. It's possible."
It's also a bit riskier for smaller schools that rely heavily on these student-athletes than it is for larger schools.
"Schools like Arvin and Shafter where they have multiple athletes who play different sports," Highland baseball coach Mike Garza said. "And they don't have the numbers like they have at the Libertys and the Centennials and all that. They depend on these kids for their season, and if it interferes with that. I think the kids are going to have to decide which sport they really want to focus on.
Certainly, difficult decisions will have to be made and there are still many unanswered questions. Will student-athletes try to play multiple sports in the same season? The CIF has no rule against this, but are the rigors of extra practice and play too much to expect of athletes, both physically and academically?
"It's kind of crazy," Garza said. "You're going to have a kid who has to go to basketball practice, then go to baseball practice, and then somewhere in the middle he still has to maintain his grades. And for a high school student, I think that can be overwhelming.
Garza is also concerned about the health of multisport athletes.
"I'm sure injuries will increase," he said. "For bodies that are still maturing… playing two sports. You roll a peg in one and don't want to let your other team down. And then you play even harder and maybe hurt yourself even more. So it will definitely be interesting to see how they go about doing that.
And will coaches cooperate with each other and "share" players?
"I think the biggest thing is that when you have kids going through it normally means those kids are very, very good athletes," Garces football coach Paul Golla said. "And it comes down to the coaches having a great plan and coming up with it together."
Another concern before the announcement centered on rumors that schedules were going to be reduced and that there would be limits for out-of-town opponents. Changing the structure from three sports seasons to two helps stretch those schedules and get a variety of games. The trade-off is that players potentially double their efforts.
"Ultimately, we felt like this plan provided more opportunities for more kids," Tos said. "I guess the flip side is that instead of looking at the multi-sport athlete, maybe you have a softball player who only got to play five games last year. If we had gone for a three-season scenario, we might have only had six or seven weeks to play this year. With this scenario, they can essentially play a full season.
Another option student-athletes will have is to play for outside organizations, such as the AAU or traveling teams during the season. The CIF has decided to suspend its 600-605 statutes and give athletes more opportunities to play.
"I feel like that's a good thing and a bad thing," said Bakersfield Christian boys' basketball coach Garrett Brown. "It's a double-edged sword. If you have kids who do both, they're going to be very overworked and more prone to soft tissue injuries and things like that, but at the same time my ultimate goal is to get my kids through college and make him pay. So if they think an AAU tournament is more important than a few practices, then I would respect their decision.
"We are currently living in unprecedented times. So ultimately I want to support my guys. And give them a chance to make decisions about what's best for them.