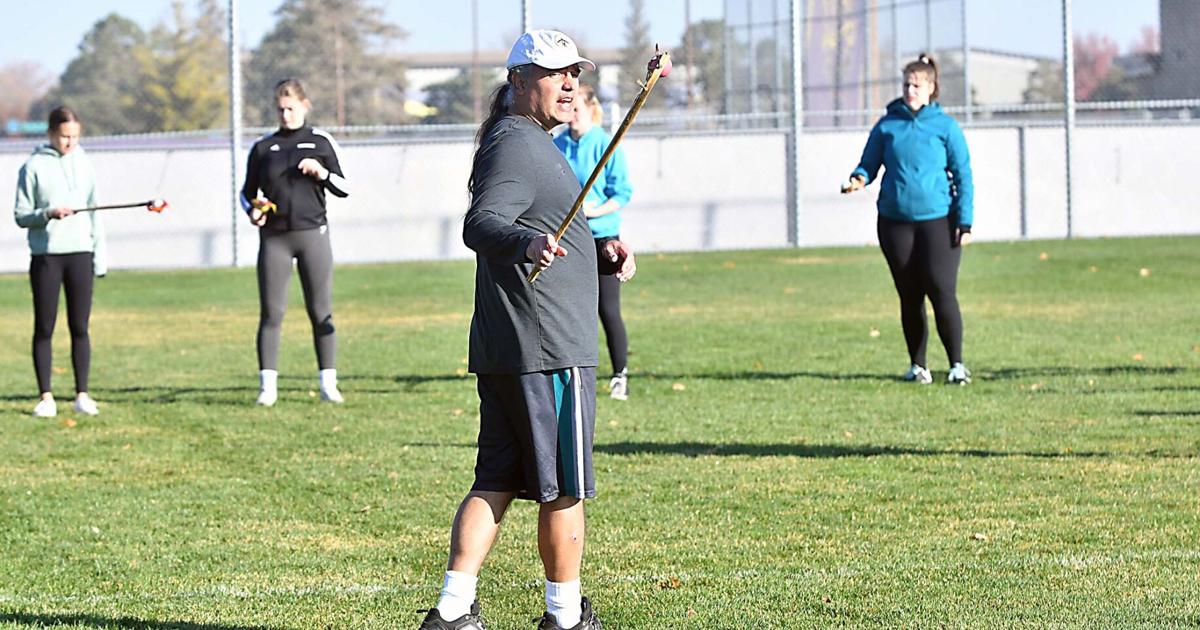 MSU welcomes students from the Netherlands as part of an athletic program | Local News
Huddled in a circle raising traditional wooden lacrosse sticks into the air, students from Minnesota State University and HAN University screamed as a ball was thrown into the air.
Right on the MSU field, a traditional Native American lacrosse game had begun.
The 15 HAN students from the Netherlands and the 16 MSU students were randomly divided into two teams to take part in a demonstration of the game on Wednesday morning.
John Hunter, manager of Twin Cities Native Lacrosse, was there to coach the group.
"I am truly honored to be here and thrilled to teach the original lacrosse that was played here by the Dakota people on this Dakota land," he said.
MSU senior Alexia Kerfeld said she was both excited and nervous about playing. The sports management and marketing student had never played lacrosse before, but he was ready to change that.
HAN senior Ante Rijpkema was in the same boat.
"I'm very curious about it because we never play it at home," said the sports management student. "We really don't know how to do it, but I was really looking forward to it."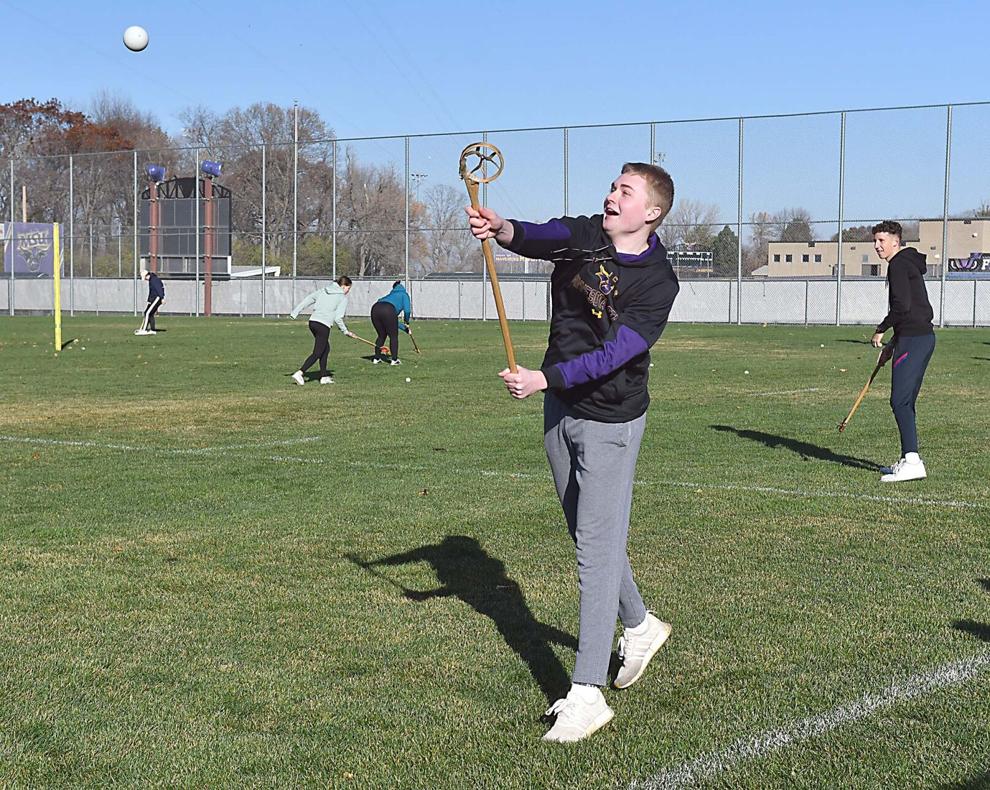 The demonstration was part of a sports science exchange visit jointly organized by MSU and HAN.
For more than 10 years, MSU and HAN have worked together to make such visits happen. HAN's last visit was in 2018 and the following year MSU visited their home.
"It is very important for students to be aware of the international aspects during their studies. It broadens their world, their horizon," said Martijn Kamper, the senior HAN faculty member who helps organize the tours. "I think MSU's program really matches our program in the Netherlands and that's why we have such a good connection. You might think of us a bit like twins. We have the same ambitions and the same passions for the sports and sports management.
When the pandemic hit, the visits stopped.
The 10-day tour resumed this year and included a packed schedule of classroom learning, team-building exercises, volunteer opportunities, sporting events and reunions with MSU alumni in different Minnesota sports organizations and teams such as the National Sports Center, Minnesota Wild, and Vikings.
This year's schedule of events was curated as part of MSU's sports management course in Minnesota. The class offers students from both universities the opportunity to experience each other's cultures.
Conversation topics included similarities and differences regarding sports management in Europe and the United States, as well as discussions of issues and challenges in American and Dutch industries, including professional and amateur sports.
The inclusion of a traditional Native American lacrosse demonstration allowed students from both universities to learn about the history of the sport in America.
"It is very important to understand our history. I think the history of lacrosse in particular is also a history of the people themselves and is tied to American history as well," Hunter said. "A lot of people don't know that lacrosse was the original team sport in America."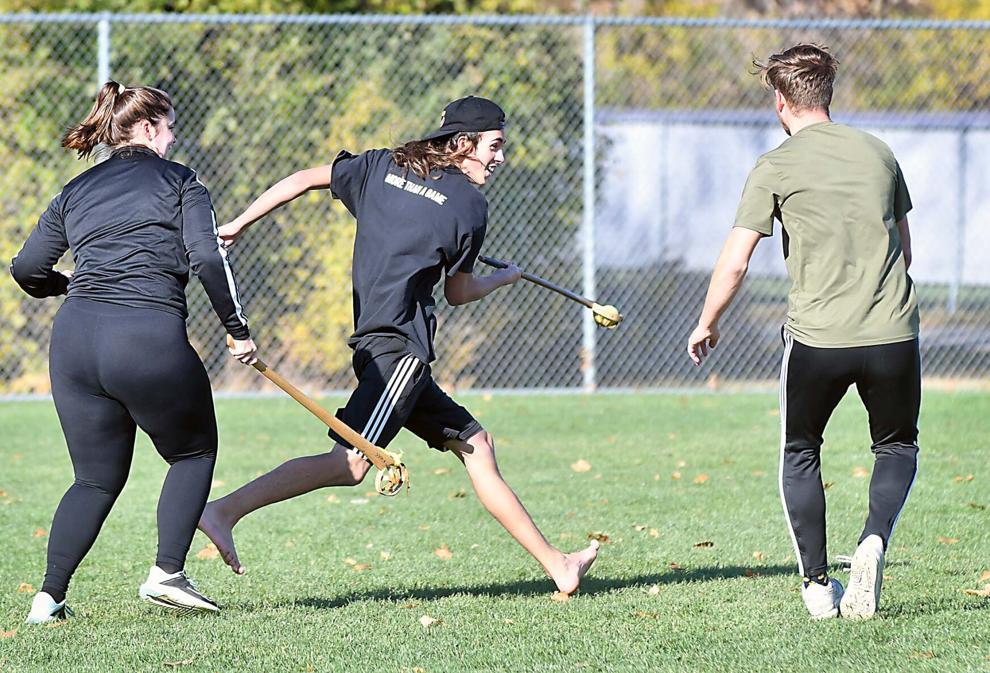 While the students were playing the game, Hunter would occasionally stop them to further discuss its cultural relevance and significance.
Outside of scheduled course activities, HAN students were able to experience college culture in America through outings with MSU students over the weekend.
HAN senior Martrim Snel said he likes to take it all so far.
"The Americans here are really friendly and the MSU students showed us the best places in Mankato," the sports management student said. "I'll be back."
Meanwhile, Kerfeld and his counterpart Carter Olson, a junior sports management and marketing student at MSU, are already planning their trip to the Netherlands.
"100% we're going," Olson said. "It was so much fun getting to know them. They are all super nice and it's also fun to learn about their culture. They even taught us some Dutch.
Wouter Jansen, a professor of sports management at HAN and one of three HAN faculty members who participated in the visit, said he had never seen a group of HAN and MSU students from so close before.
Jen Zdroik, an assistant professor of sports management at MSU and one of the two faculties organizing the visit to MSU, agreed wholeheartedly.
"We're going to have to break them down," she said of the students at the end of the 10 days.
The two universities traveled to the Twin Cities after the lacrosse match and will stay there to complete the rest of their activities until HAN returns to the Netherlands on Monday.