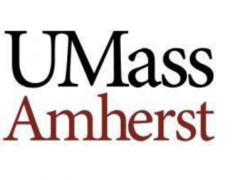 McCormack's Sports Management Department Launches Practitioner-Inspired Women in Business Course
AMHERST, Mass. – The Mark H. McCormack Department of Sports Management at UMass Amherst's Isenberg School of Business will launch an innovative course this spring called "Women in Business," aimed at providing students with a case study based exploration of the experiences and opportunities for women in the sports and entertainment industry.
The course, which was inspired by several UMass sports management alumni, is unique in the discipline of sports management and will be offered to undergraduate and senior graduate students.
"The goal of the course is to provide women at McCormack with the support and knowledge they need to not only succeed in their careers, but to be innovative and transformative leaders in the sports industry," said Nicole. Melton, associate chair of the department, who will co-teach the course with Nefertiti Walker, acting vice chancellor for diversity, equity and inclusion and associate professor. "Students will receive insight and hands-on training from professors and industry practitioners on how to handle a wide range of situations and challenges they will encounter in the real world," she said. added.
The idea for the course, as well as its development, came from several UMass alumni, including Zaileen Janmohamed (MBA/MS '05), currently Head of Partnership and Development for LA28; Karina Herold (MBA/MS '08), vice president of major events at the Los Angeles Sports and Entertainment Commission; Gloria Nevarez (BS '93), West Coast Conference commissioner; and Karen Peters (MS '94), senior associate athletic director at the University of Portland. Janmohamed, Herald and Melton recently joined Front Office Sports to discuss the framework and the importance of the course.
"UMass continues to be a pioneer in educating the next generation of sports industry leaders, and there's no better time than now to deliver a masterclass in practical and professional development whose women need to navigate this business," Janmohamed said. . "While the industry has come a long way when it comes to gender equality in sport, we still have a lot of work to do. I'm honored to take this course, engage and support the next generation. women sports leaders.
In addition to female alumni, the course will include case study-based discussions from other notable industry leaders in key segments of the sports industry, including Kate Johnson, Director of Global Marketing Partnerships at Google, Jessica Gelman, CEO of Kraft Analytics Group and Angela Ruggiero, CEO of Sports Innovation Lab. The case study approach will ensure that students internalize key insights unique to these visionary women working in sport, on topics such as design thinking, people management, emotional intelligence and coalition building . The course will also include a mentorship program allowing participants to connect directly with women who are leaders at various levels in the sports and entertainment industry.
"We believe the time is right to launch this new initiative, especially given the support and encouragement from some of our most outstanding alumni," said McCormack Department Director Steve McKelvey. "We are proud to have faculty members who are some of the most renowned researchers in the field of diversity, equity and inclusion. We've had a dynamic course on diversity and inclusion for some time now, and this new course is a logical extension not only of our existing research and teaching, but also of our commitment to working with practitioners in the industry to provide our students with the training they need. for future success.