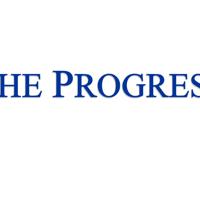 Lock Haven University Adds International Sports Management Track | Education
LOCK HAVEN – The Sports Studies Department at Lock Haven University has introduced a new sports science graduate track, a concentration in International Sports Management. This is one of the three courses offered at LHU and the courses are taught by qualified professors from the department.
The 30-credit track is now in its first full year, meeting online, with plans to have face-to-face or hybrid course options in the future.
New courses include Sport in the Global Market, the International Sports Organization and the Global Football Industry. Students take an in-depth look at events such as the Olympics and the FIFA World Cup and major topics such as corruption, doping, mega-events and tourism.
"We are building on the need and desire to continue to grow with the sports industry, which is increasingly global," said Dr Dain TePoel. "In addition, International Sport Management allows us to tap into the existing strengths we have with faculty in sports studies, recreation management, business and finance."
Professor Peter Campbell, chair of the athletic studies department, said the addition of the new track will provide more opportunities for student success at LHU. "We can now help our students explore professional experiences internationally, as well as opportunities here in the United States," he added.
In the fall of 2019, LHU launched an educational partnership with Wolverhampton Wanderers Football Club, better known as 'Wolves', a notable team in the English Premier League. The partnership allows both parties to send members to work in their teams.
When LHU partnered with Wolves, students were able to work in their sports marketing class. The students learned the facets of international sports business from a club leader in social media marketing, and in turn, the students helped Wolves learn more about the perspectives of American sports fans.
For one project, a group of students started a local Lock Haven supporters club for wolves, dubbed "WolverHaven". Hunter Confair, a sports management graduate in 2021, has been named club president.
"It was great to see a rising football team branch out to America and reach out to Lock Haven," Confair said. "I had Zoom meetings with their manager, Alan Perrins, to discuss where they should market so they can get the most out of their money. We were also invited to appear on "Premier League Live" on NBC Sports Network in Philadelphia. There we would work on marketing and promotional events for Wolves and watch the club play.
Unfortunately, the event was canceled just weeks after the COVID-19 outbreak.
The students had other projects, including organizing and coordinating a youth soccer clinic for Lock Haven and area. "We would have two Wolves players come and teach the kids how to play fundamental football and have the chance to go and play overseas if selected," Confair said.