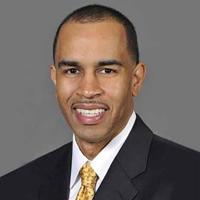 Hairston teaches new course on diversity and inclusion in sports management at USC | News
COLUMBIA, SC — A Williamson native is teaching a new class at the University of South Carolina this semester that addresses one of the most important issues facing the sports industry and society at large.
SPTE 490 is a special subjects course offered by the South Carolina Department of Sports and Entertainment Management. This semester, it is focused on diversity, inclusion and equity in sports management.
Although the department has previously offered diversity-related courses, it is expanding the curriculum to provide students with the knowledge and experience that top employers seek.
"I tell students that they are agents of change," says UofSC adjunct professor Patrick Hairston. "We have difficult conversations and they learn applicable skills that will help them become more well-rounded professionals and individuals. They want to make a difference. »
The sports industry is in many ways at the epicenter of the theme of diversity, inclusion and equity. Athlete activism, league stance on social issues and internal industry challenges are all in the spotlight.
"Sports and entertainment reach a wide and highly diverse audience of cultures and people, and its organizations are made up of diverse teams of professionals," says Hairston. "This industry provides a platform and a voice for positive change, and it also has the opportunity to lead by example."
The class takes a conversational approach to the topic of diversity and inclusion, breaking the ice on tough equity topics with first-hand stories from professionals and thought leaders.
In addition to helping students better understand the complexities of diversity, inclusion and equity, the new course also gives them a competitive edge in the job market. In the wake of growing social justice movements in recent years, many leading employers are expanding community relations and equality roles.
"This course will give students a valuable new skill set that many sports organizations are looking to recruit at this time," Hairston said. "They acquire a good knowledge base and, above all, they have courage."
Hairston, who graduated from Williamson High School in 1989 and is a member of the WHS Athletic Hall of Fame, has 25 years of sports management leadership experience as a collegiate athletics administrator, and he now brings that experience to the classroom.
"Participating in the college listening session last summer was very impactful, and when we started discussing the need to create this course, I knew Dr. Hairston would be the perfect person for the job" , says Sporty Jeralds, assistant dean of the College of HRSM. of diversity and inclusion. "The Acting Dean of HRSM, Matt Brown, is a champion of diversity and inclusion initiatives, so he fully supported the idea. And it's rewarding to have one of my mentees involved in bringing this important class to our students. »
Hairston first met Jeralds while interning with the Charlotte Hornets in 1993. Jeralds was then the manager of the Charlotte Coliseum.
"There weren't a lot of African Americans in leadership roles, in race halls back then," Hairston said. "I connected with Sporty, and he's been giving me advice throughout my career ever since."
Hairston also brings to the classroom a first-hand perspective of the positive impact that inclusion and equality initiatives can have.
"I was part of the NCAA's Diversity and Inclusion Internship Program," says Hairston. "They saw the need to build a pool of talent among minorities who could have the opportunity to become leaders and diversify the field, and I am the product of that effort."
Hairston has held positions as Chief Compliance Officer for the Sun Belt and Western Athletic Conferences, as Assistant Director of Championships for the NCAA, and in Associate Assistant Athletic Director and Executive Athletic Director roles for West Virginia University and the University of Albany.
In addition to his expertise in athletic administration, Hairston served as associate professor and director of the sports management program for Valley Forge University and served on numerous NCAA committees during his career.
"I want to give back through teaching," says Hairston. "I want to help students begin to see societal and management issues through a different lens – particularly through the lens of diversity, equity and inclusion – because one day they will be in charge and they will have the ability to create a fairer industry. We want to instill in our students the drive to achieve DEI excellence as they enter the field of sports and entertainment as agents of change.
Hairston is the son of Henry and Willene H. Moore, who still reside in Williamson.