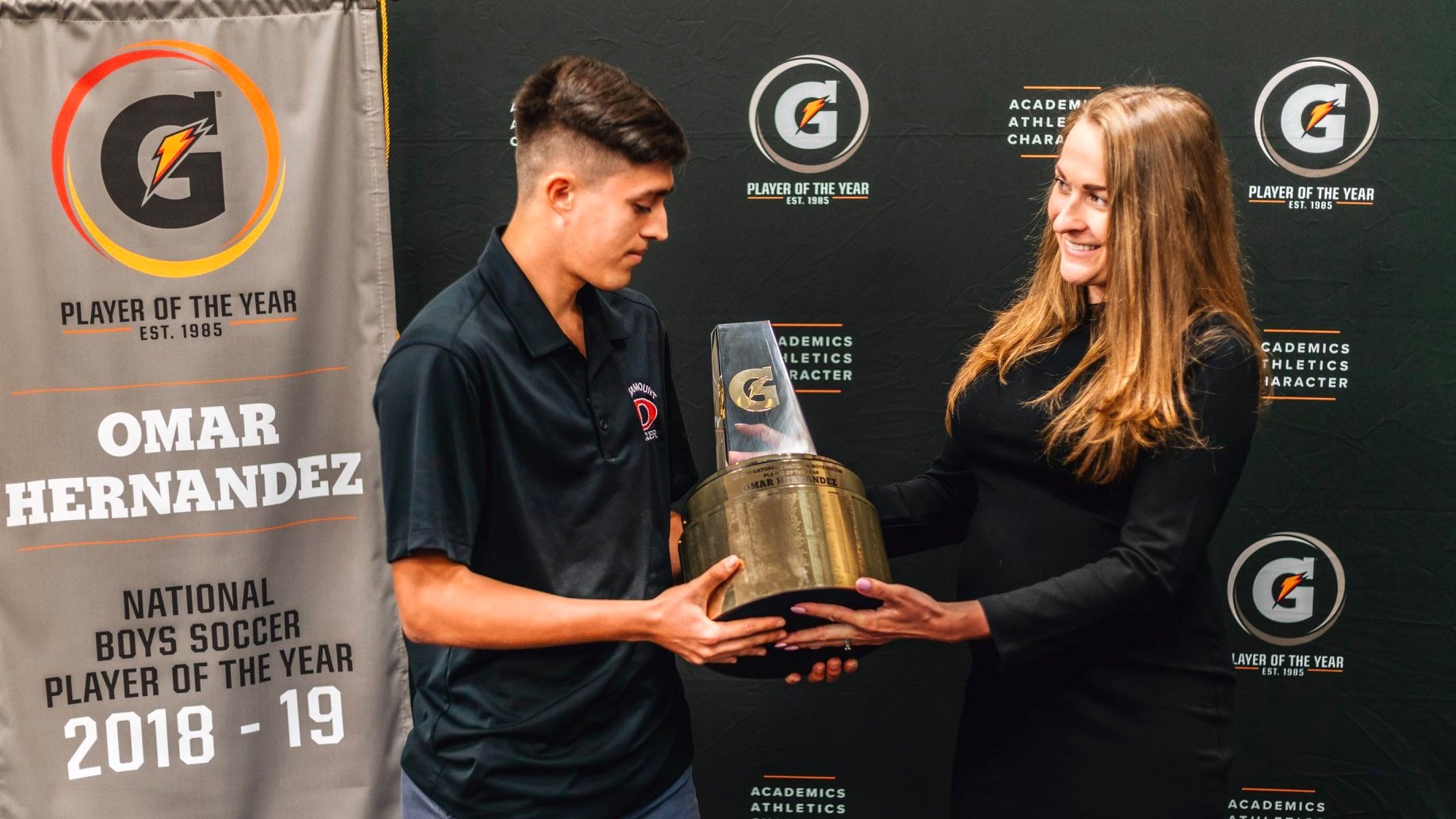 Gatorade Player of the Year to honor spring sports athletes
Spring sports athletes, including boy and girl soccer players, will still be eligible for Gatorade Player of the Year awards.
Gatorade announced the decision to continue honoring spring athletes, despite most high school sports across the country being canceled for the entire season due to the coronavirus pandemic.
The prestigious award is determined based on the three pillars of on-field performance, academics and character. For athletes whose spring season has been canceled, Gatorade will still consider those players for awards based on the other two pillars, as well as previous performance.
In the case of football, many states across the country ended their seasons in the fall. States playing high school football in the spring will not have an on-field component for the 2019-20 campaign.
See the full statement below from Gatorade's Senior Vice President and General Manager, Brett O'Brien:
"For 35 years, the Gatorade Player of the Year program has spotlighted some of the nation's top high school athletes and perhaps most importantly, top leaders. While many high schools across the country have canceled or shortened their spring sports seasons in response to the coronavirus pandemic, we still plan to award spring sports athletes because we believe it is important to recognize and celebrate these athletes for their accomplishments on and off the field. »
"The Gatorade Player of the Year selection committee evaluates candidates on the three pillars of the program: athletic excellence, academic achievement and exemplary achievement. Although in-season performance is usually a key factor, the committee will consider as many performance metrics as possible, including but not limited to off-season achievements with club teams, previous and latest scouting analysis and rookie rankings, to help determine spring sports winners. The verification process for the other two pillars of the program – academics and character – will be the same as usual.
"These athletes have worked hard for this level of achievement, and we don't think the cancellation of school sports should prevent the recognition they deserve. It's now more important than ever to celebrate spring sports athletes, and we look forward to recognizing these athletes over the coming months and naming the 2019-2020 Athletes of the Year this summer.